Landscape Installation

Sweetwater Landscapes has the experience and ability to manage any size or scope of project. From commercial buildings to parks, we apply the same attention to detail to complete all projects on schedule and on budget. Our experience and expertise enables us to recognize and anticipate potential issues, design a solution then implement a solution thus saving the client energy, money and time.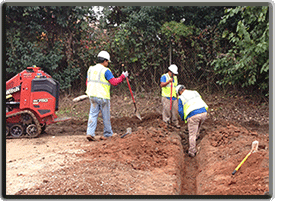 Our management team emphasizes coordination and teamwork with other on-site contractors. This not only ensures project deadlines are achieved, but that they are done so in the safest manner.





Landscape & Lawn Maintenance

Our maintenance division is dedicated to providing quality landscape maintenance for large or small commercial properties. Our professional staff will customize a program to meet your specific needs, expectations and budget.
Our well-trained and highly skilled crews are there to meet all your landscape maintenance needs. Our maintenance programs are tailored to meet your specific service requirements.